Bridging the Gap
School lunch plays a key role in each child's school day. Nutritious, premium quality school meals are important to both parents and children. Children need to eat healthy meals to perform well in class and parents want to know that the food served is safe and nutritious as well as appealing. Our staff is very excited about working with you this year as we feed the children of Butts County tasty nutritious meals.
Special Assistance Alternative Community Eligibility Provision
PUBLIC MEDIA RELEASE
NATIONAL SCHOOL LUNCH/SCHOOL BREAKFAST PROGRAMS
By participating in the Community Eligibility Provision (CEP) and eliminating the need for meal applications, Butts County School Systemwill reduce administrative and printing costs. Families also benefit from the elimination of completing and submitting meal applications.
Children need healthy meals to learn. Butts County School System offers healthy meals every school day at no charge to your child(ren). Our food service receives support from the U.S. Department of Agriculture through the National School Lunch and School Breakfast Programs..
The following schools will be participating in this alternative provision and provide meals at no charge to children:
Jackson Elementary School
Daughtry Elementary School
Stark Elementary School
Henderson Middle School
Jackson High School
Please see BCSS Website for Bus Feeding Routes and Times: All Students must be outside and waiting for meal service.
All Bus Feeding Routes and Bus Ramp Feeding Times will continue through May 22, 2020.
If assistance is needed for Monday meals please call the Butts County School BOE or your school Principal.
Have a great Summer!!!!!!!!!!!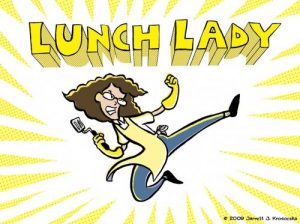 Happy School Nutrition Super Hero Day May 1, 2020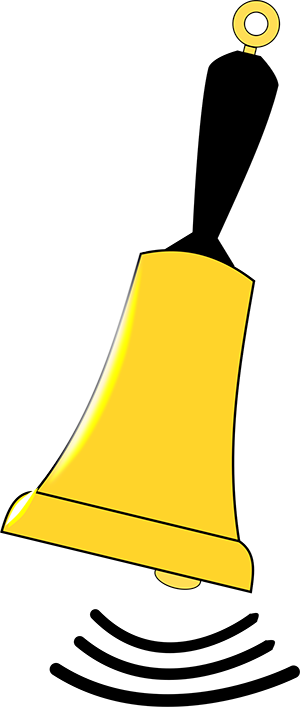 Don't forget to check out the BCSS SNP Facebook Page.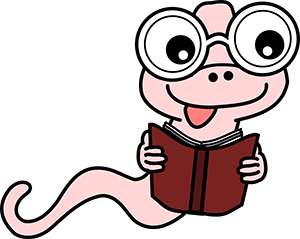 Just a reminder that anytime is a great time to read your favorite book.

BCSS School Nutrition Montly Gazette: Summer Feeding Details Coming Soon

20/21 Bid Season: Please visit the RFP/BIDs/Construction Department Section
USDA Nondiscrimination Statement
In accordance with Federal civil rights law and U.S. Department of Agriculture (USDA) civil rights regulations and policies, the USDA, its Agencies, offices, and employees, and institutions participating in or administering USDA programs are prohibited from discriminating based on race, color, national origin, sex, religious creed, disability, age, political beliefs, or reprisal or retaliation for prior civil rights activity in any program or activity conducted or funded by USDA.
Persons with disabilities who require alternative means of communication for program information (e.g. Braille, large print, audiotape, American Sign Language, etc.), should contact the Agency (State or local) where they applied for benefits. Individuals who are deaf, hard of hearing or have speech disabilities may contact USDA through the Federal Relay Service at (800) 877-8339. Additionally, program information may be made available in languages other than English.
To file a program complaint of discrimination, complete the USDA Program Discrimination Complaint Form, (AD-3027) found online at: http://www.ascr.usda.gov/complaint_filing_cust.html, and at any USDA office, or write a letter addressed to USDA and provide in the letter all of the information requested in the form. To request a copy of the complaint form, call (866) 632-9992. Submit your completed form or letter to USDA by:
(1) mail: U.S. Department of Agriculture
Office of the Assistant Secretary for Civil Rights
1400 Independence Avenue, SW
Washington, D.C. 20250-9410;
(2) fax: (202) 690-7442; or
(3) email: program.intake@usda.gov.
This institution is an equal opportunity provider.
La ley de almuerzos escolares Richard B. Russell National School Lunch Act ordena que se proporcione la información que se pide en esta solicitud. No tiene que darnos la información, pero si no lo hace, no podemos aprobar las comidas gratuitas o a precios reducidos para su hijo. Usted tiene que incluir los últimos cuatro dígitos del número de Seguro Social del miembro adulto de la unidad familiar que firme la solicitud. Esos últimos cuatro dígitos del número de Seguro Social no se requieren si usted solicita en nombre de un hijo de crianza o si provee un número de caso de los programas Supplemental Nutrition Assistance Program (SNAP), Temporary Asistance for Needy Families (TANF) o Food Distribution Program on Indian Reservations (FDPIR), o bien otro número de identificación del FDPIR para su hijo, y tampoco si indica que el miembro adulto de la unidad familiar que firma la solicitud no tiene un número de Seguro Social. Usaremos su información para decidir si su hijo reúne los requisitos para recibir comidas gratuitas o a precios reducidos, así como para administrar y hacer cumplir los programas de almuerzos y desayunos. PODEMOS compartir su información de elegibilidad con ciertos programas de educación, salud y nutrición para ayudarlos a evaluar, financiar o determinar los beneficios de sus programas, con los auditores de revisión de programas y con funcionarios del orden público para ayudarlos a investigar violaciones de las reglas de los programas.
Declaración de no discriminación: Explica qué hacer si cree que lo han tratado de manera injusta. "De conformidad con el derecho federal y con la política del Departamento de Agricultura de EE.UU., se prohíbe a esta institución discriminar por motivos de raza, color, nacionalidad de origen, sexo, edad, o discapacidad. Para presentar una queja por discriminación, escriba a USDA, Director, Office of Adjudication, 1400 Independence Avenue, SW, Washington, D.C. 20250-9410, o llame gratuitamente al (866) 632-9992 (voz). Las personas con impedimentos de audición o discapacidades del habla se pueden comunicar con el USDA por medio del servicio de retransmisión federal (Federal Relay Service) al
(800) 877-8339 o al (800) 845-6136 (en español).El USDA es un proveedor y empleador que ofrece igualdad de oportunidades para todos".
Notice for Language and Disability Assistance for the School Nutrition Program
USDA "I Speak" Link to assist customers who have limite Engish proficiency.
---
OUR GOALS
To provide low cost, nutritious meals following the dietary guidelines to students
on a daily basis.
To assure that all meals served meet 1/3 of the daily recommended allowances.
To provide high quality meals in a safe and sanitary environment.
To provide a variety of fresh foods, including student choices in the menus.
To increase student, parent, teacher and community involvement in the School Nutrition Program.
---
Jackon High School

Henderson Middle School

Daughtry Elementary School

Jackson Elementary School

Stark Elementary School
---
Nicole James - School Nutrition Program Director
(770) 775-9510, ext. 1700
Marsana Briscoe - SNP Bookkeeper
(770) 775-9510, ext. 1705
SCHOOL MANAGERS
Jackson High School- Ruth Fewell
(770) 775-9510, ext. 2610
Henderson Middle School- Amber Cromer
(770) 775-9510, ext. 3510
Stark Elementary School- Charlotte Dougherty
(770) 775-9510, ext. 7610
Jackson Elementary School- Ashley Bailey
(770) 775-9510, ext. 8610
Daughtry Elementary School- Vlanda Whidby
(770) 775-9510, ext. 6610